Skip to Content
A Homeowner's Guide to Sod
A lush, green lawn can improve the aesthetic appeal and the resale value of your property. If you want to quickly achieve the look that you desire from your grass in Sunnyvale, you may want to look into sodding. Sod can help you grow your dream lawn in a matter of weeks so that you can enjoy your beautiful yard as soon as possible. Read on for a homeowner's guide to sod.
Overview
Sod is essentially a carpet of grass that landscapers and gardeners can use to bring dream lawns to life as quickly as possible. This pre-planted grass is available for purchase and helps countless homeowners enjoy dense, green grass in just a matter of weeks. You may see sod referred to as turf grass, and it is commonly seen on golf courses. Sod can be used as a practical alternative to seed, but the best choice depends on the specific situation and individual preference.
Advantages and Drawbacks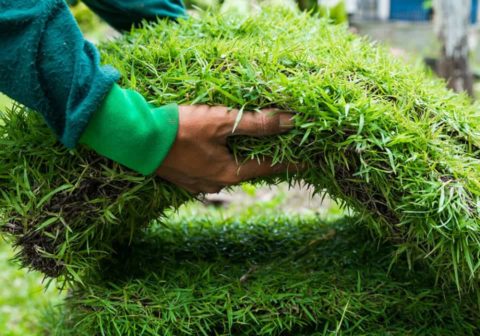 One of the advantages that sod can offer is the limited amount of time it takes to get established. Sod helps your grass grow quickly and evenly, which means that you can start mowing it sooner than you could if you planted seeds. This turf is also beneficial because it does not require as much water as seeded grass does. It is also resistant to weeds and more reliable than seeds in general. On the downside, sod tends to be more expensive than seed. Sod may also fail to take root in certain sections, which will require you to start that section over.
Maintenance
In order for your sod to provide you with a nice-looking lawn, you must treat it properly. Stay off of it for the first few days, and be sure to mow it to the appropriate length. Handle your sod with care and remember to water it on a regular basis.