Skip to Content
Trusted Landscaping Product Providers For 30 years
Starr Turf Grass & Stone has helped lawns in the Sunnyvale area look their best for many years. Thanks to our experience in the industry, we have access to the most fantastic landscaping products and materials. Count on us to have the necessary plants, equipment, and more to bring your outdoor space to life. We can work with your ideas, or you can leave it up to our professional designers. By having access to this caliber of landscaping products, you can ensure that your yard will look better than you could have imagined. Reach out to our staff today about setting up an initial consultation.
From grass and sod to trees and flowers, we can provide it all and help you maintain it throughout the year. If you find yourself not being able to manage the upkeep with the changing seasons or with watering during the dry season, call on our team to keep your landscaping thriving. Our staff has worked in yards for many years and brings that experience to all the yards we work in to produce spectacular results. Trusted for more than 30 years, we are the team in Sunnyvale, TX to rely on when you need landscaping products, guidance, maintenance, and so much more.
Available Landscaping Products to Use in Your Yard
When you decide to go with Starr Turf Grass & Stone for a better-looking yard, expect nothing but the best options when it comes to landscaping products and materials. Our specialists will work with you and show you samples of high-quality sod, grass, stone, and more. Using landscaping products of this caliber ensures you get the best lawn in the neighborhood and draw in more customers than your competitors. Check out what we have available for your Sunnyvale yard below and call us if you have any questions: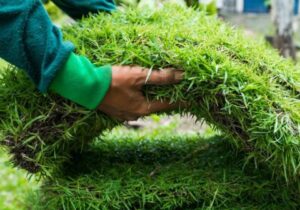 Grass & Sod: Whether your lawn is suffering because of drought, chemicals, or pests, Starr Turf Grass & Stone has a solution to help bring it back to life by replacing the base layer of sod. Once laid in, we layer it with the best grass available in the industry. Our options were constructed to last and resist problems seen from drought, chemicals, and pests. They will produce a thicker and greener lawn for your home.
Landscape: No matter your style, dreams, and goals, Starr Turf Grass & Stone has the landscaping materials to bring them to life. You can choose from soils, mulches, sands, and gravel for us to install in your yard. Our organic mulches and topsoil were designed to help your new plants grow lush to increase the curb appeal of your home. You can also rely on us to help explain the maintenance required, even for the sand and gravel options.
Rocks & Stone: Our rocks and stone options help us build wonderful pathways, stairways, patios, walls, or water features. You have so many different options to choose from regarding the size and color of these landscaping materials. They also don't require much maintenance, which means you will have more time to spend with friends and your loved ones in your yard.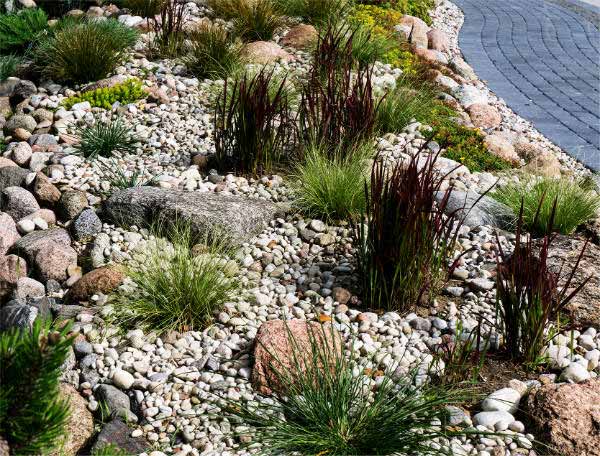 Where We Utilize Landscaping Products and Materials
The Starr Turf Grass & Stone gets to work quickly and can upgrade your front of our backyard with our high-quality landscaping products and materials. We completely take care of your outside to ensure you get the look you want when entertaining or potentially putting your house on the market. Step out onto your lawn with confidence instead of shame by hiring us to handle everything you need surrounding how your lawn and landscaping look. We swiftly get to work anywhere you need landscaping services in your Sunnyvale home and business.
Why Choose Starr Turf Grass & Stone
Our team uses our knowledge and experience built up over the past 30+ years to turn your lawn and landscaping into an absolute oasis. Enjoy stepping out every morning or when hosting bonfires for friends and families. Our time in the industry has helped us find nothing but the best landscaping products and materials for our customers' properties. We also keep your budget in mind when selecting your new stone, grass, and landscaping options. Just because they are the best does not mean they are the most expensive.
Call On Starr Turf Grass Inc. Today for a Better Yard
When you are ready to turn your yard into a paradise, give the team at Starr Turf Grass Inc. a call. Thanks to our many years in the industry, we have made contacts with manufacturers and contractors to provide our customers with the best landscaping products and materials. We even provide you with a free estimate on what it will take to make our oasis dreams come to life. By being transparent about our low prices, we have created relationships with our customers that last many years. Call us today to schedule your initial consultation and hear how we can upgrade your outdoor experience.
Contact us about our grass, landscape and stone products.
We offer free estimates for all materials and services!