Skip to Content
Trusted Lawn Service Provider For Over 30 Years in Sunnyvale
When looking for a team of professionals dedicated to providing your home with the best lawn services possible, Starr Turf Grass & Stone is that team. Our lawn service specialists have provided landscaping, sod, and so much more for over 30 years. We use only top-quality materials when building out or replacing your lawn and landscaping. We also work with you to help your plant and garden dreams come to life. Our lawn design team has seen it all and can help bring your ideas to your front and backyard. They can also explain why some plants or grass will work and others will not work in your home to save you money and time from buying landscaping materials. Give us a call today to start the process, and we will send out one of our trained and qualified lawn services designers.
Landscaping and lawn treatments from professionals such as Starr Turf Grass & Stone can help improve your home's curb appeal and help raise the value. By adding our lawn services to your home, you can also enhance the value of the time you spend outside and help draw in customers. Building the first impression with our professional services helps you become more profitable as well. No one wants to visit of storefront or business with unkempt landscaping. Ensure the best experience possible no matter where you live in the Sunnyvale area by calling on the trusted lawn team of Starr Turf Grass & Stone today!
Professional Lawn Services From Starr Turf Grass & Stone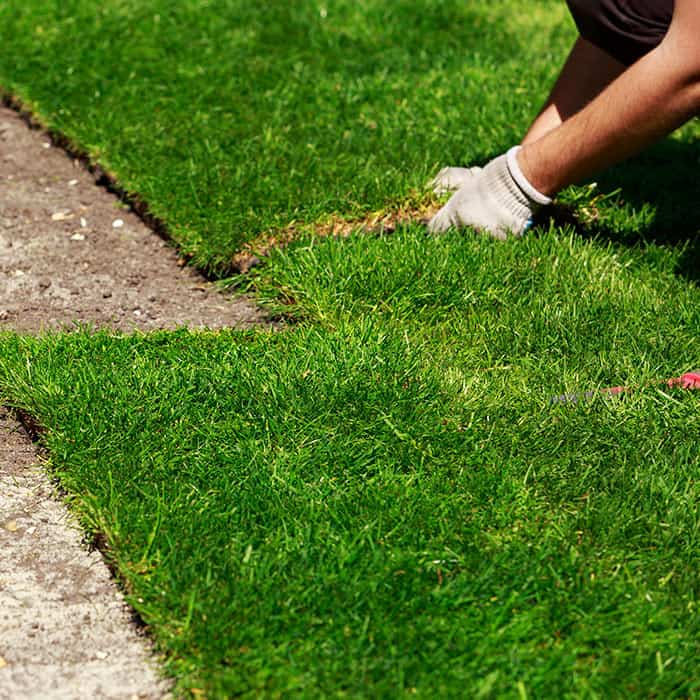 Starr Turf Grass & Stone can help bring your landscaping and grass back to life with our professional lawn services or help you start from the beginning and build out something truly unique. Our team has assisted with countless Sunnyvale yards and lawns to be able to assist with picking the right plants and species of grass for your space. We aim to make your property blossom like never before with our choices. As well, our staff is happy to make pivots with the project and get you any answers you need while working. Simply talk to one of the specialists on-site and have a conversation when you have questions about the plants or the project's progress. We provide all of the following lawn services throughout the Sunnyvale area:
Why You Need Professional Lawn Services
While most may think landscaping and lawn services are something you can handle on the weekend, regular maintenance takes much more care than you may think. With our knowledge of how things grow and the proper tools at our disposal, we provide you with excellent landscaping. You also may not have the time to dedicate to what your landscape needs. Rely on us to show up on time to complete the necessary tasks. Throughout our many years of helping those in Sunnyvale, and beyond, we have learned how to plot and plan for any sized yard. Buying the wrong plants or grass for the amount of sun and space you have may result in a big waste of time and money. Call on us for all the answers you need to get your lawn looking its best.
Reach Out to Our Expert Lawn Service Team
Starr Turf Grass & Stone is the number one team in the Sunnyvale area regarding landscaping and lawn services. Not only do they come with a piece of extensive knowledge about what to plant and where, but they continue their education to make improvements to your yard necessary. Reach out to us today to begin the process of beautifying your yard and allowing our specialists to bring your landscaping to life with our professional lawn services.