Skip to Content
Address: 
15651 US-80, Sunnyvale, TX 75182
Phone: 
Email: sales@starrturf.com
Hours: 
Monday- Friday 7:30am – 5pm
Saturday: 8am – 2pm
Sunday: Closed
Starr Turf Grass Inc., U.S. 80 Frontage Road, Sunnyvale, TX, USA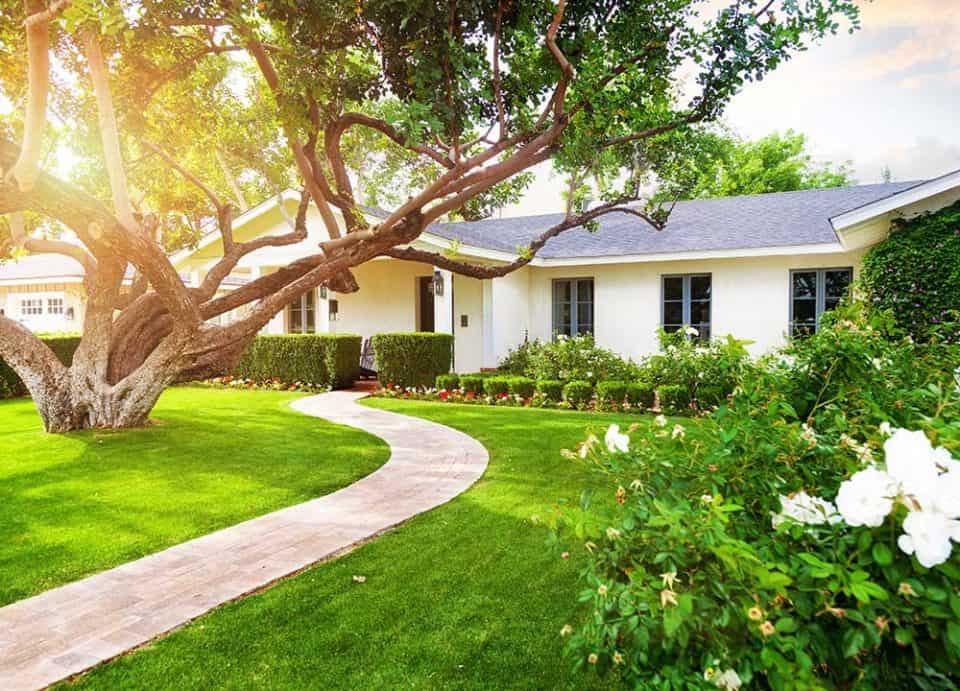 Products and Services at Starr Turf Grass & Stone
We're in the business of transforming ordinary lawns into extraordinary landscapes. For over 30 years, Starr Turf Grass & Stone has provided homeowners and businesses with exceptional landscaping services and high-quality landscaping materials. We have built a distinguished reputation for reliability and delivering consistent results since 1986. When you team up with Starr Turf Grass & Stone, you can expect a variety of modern landscaping solutions that will keep your property well-maintained and looking beautiful all year round.
Our Hands-On Lawn and Landscaping Services
If you would like a team of professionals to handle every aspect of your landscaping, we are the experts that can provide a full-service solution to bring your landscaping plans to life.
Design – Our landscaping specialists will visit your property to personally discuss and evaluate the extent of your vision, providing professional guidance along with a free estimate.
Purchasing – Let us handle the buying process. Our team will take care of procuring all the sod, mulch, stone, sand, plants, trees, hardscaping materials, and other landscaping supplies necessary to complete the project. We use only the finest materials to ensure a beautiful, sustainable landscape.
Installation – We will deliver all the materials we've gathered to your property. Our team consists of professionally trained landscapers that are highly capable of installing every aspect of your landscaping and hardscapes with efficiency.
Maintenance – We are available for regularly-scheduled maintenance visits to care for your property to maximize the landscape's lifespan. Our landscaping maintenance services will keep your property looking amazing throughout the year.
Our Premium Landscaping Supplies
If you are a homeowner willing to take the do-it-yourself approach to your landscaping or a landscaping contractor in need of materials for an upcoming commercial project, we have the supplies you need to get the job done right.
Bermuda Grass, St. Augustine Grass, Zoysia Grass, Sandy Loam / Topsoil, Bedding Soil, Cushion Sand, Masonry Sand, Pea Gravel, Road Base, Cedar Mulch, Red, and Black Mulch, River Rock and Moss, Flagstone, Saw-Cut, and Chopped Stone, Boulders, Hardscape Features, Trees, Shrubbery, Plants, and Flowers
What's Nearby
Texas underwent a tumultuous history during the 19th century. Mexico declared its independence from Spain, Texas declared its independence from Mexico, and Texas became a part of the United States only to secede from the Union shortly after. Once things settled down, the town of Mesquite was founded along the railroad line in 1878. The city was officially incorporated in 1887 and remained a rural community for several decades.
Mesquite underwent considerable suburban development after World War II and now has a population of more than 140,000 people. The city did not permit the sale of beer or wine until 2011. The Mesquite Tower – which boasts Eiffel Tower-like latticework – is one of the most notable structures in the city. The Devil's Bowl Speedway, known as the most famous dirt track in the Southwest, is also nearby, as well as the Town East Mall and the Mesquite Metro Airport.
The Starr Turf Advantage
Whether you're a homeowner or commercial property manager, Starr Turf Grass & Stone has the resources you need to create a stunning landscape paradise for your outdoor environment. From full-service landscaping to purchasing quality supplies, we take pride in providing the highest standards for a world-class customer experience. Our staff is ready to deliver on your every landscaping need. Get in touch with us today to learn more and receive a free quote.