Skip to Content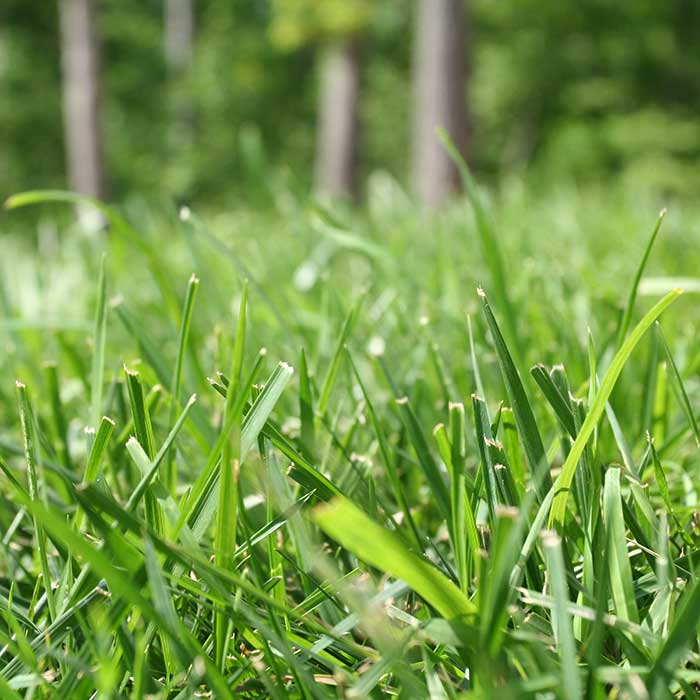 Zoysia Grass Maintenance:
Color: Dark green
Texture: Dense and fine to medium
Sun/Shade Tolerance: Prefers full sun, heat tolerant. Can tolerate some light shade.
Watering: Drought tolerant, low water and maintenance requirements. Zoysia grass needs ½ to 1 inch of water per week either from rainfall or supplemental watering.
Mowing Height: Trim your zoysia grass once a week after it grows about 2 to 4 inches tall. However, within the first year of planting, the minimum mowing height should be no less than 3 inches.
Styles of Zoysia Grass for Sunnyvale, TX Lawns
The four different varietals that we carry for Sunnyvale residents all have different attributes that make them stellar choices for lawns all across the Dallas Ft. Worth service area. The Zeon Zoysia species was even developed in San Antonio, TX and was chosen for use in the 2016 Olympic Games for the golf tournament in Rio.   
Palisades Zoysia:
Sunnyvale trusts this Zoysia species because of its tolerance to low light conditions, rapid recuperative ability, and little water use. Palisades Zoysia sod is also the most popular choice in the Dallas Ft. Worth community since it has dark green and medium-course texture to withstand traffic and still maintain its beauty. 
Zorro Zoysia:
This finely–bladed variety is the ultimate defense when it comes to Zoysia selection. It has an incredibly high tolerance for low light areas and challenges almost any pest, fungus, or disease. Zorro fits into to every landscaping plan and does exceptionally well on sports fields. 
Zeon Zoysia:
While Zeon Zoysia bears the Emerald resemblance and fine blade texture, it is much softer than its prickly counterpart. The variety is also drought and shade tolerant to help it grow in almost any area in our Dallas Ft. Worth service area, making it the perfect choice for residential or commercial landscaping. This particular strand was born and raised in Texas and was such an excellent species, Rio chose to use it in the golf tournament in the 2016 Summer Olympics.  
Cavalier Zoysia:
If you are looking for a dark, thick, and lush lawn, look no further than Cavalier Zoysia as your new grass option. Due to the density of its growth, Cavalier can block out most weeds, insects, and other diseases better than different Zoysia and grass species. Its ability to absorb and retain water helps it tolerate shade. 
Benefits of Having Zoysia Grass in Your Lawn
The most significant benefit that all species of Zoysia grass offers is defense. They all block out bugs, diseases, fungus, and other pests which aim to destroy them. They are also very low maintenance on cutting and watering. Zoysia is not the type of grass that needs constant attention, and it offers thick and lush growth that will draw you and the family to run on it barefoot day after day. 
WE'RE HERE FOR ALL YOUR LANDSCAPING NEEDS
CONNECT WITH US FOR A FREE ESTIMATE