Skip to Content
Low Maintenance Sod in Sunnyvale, TX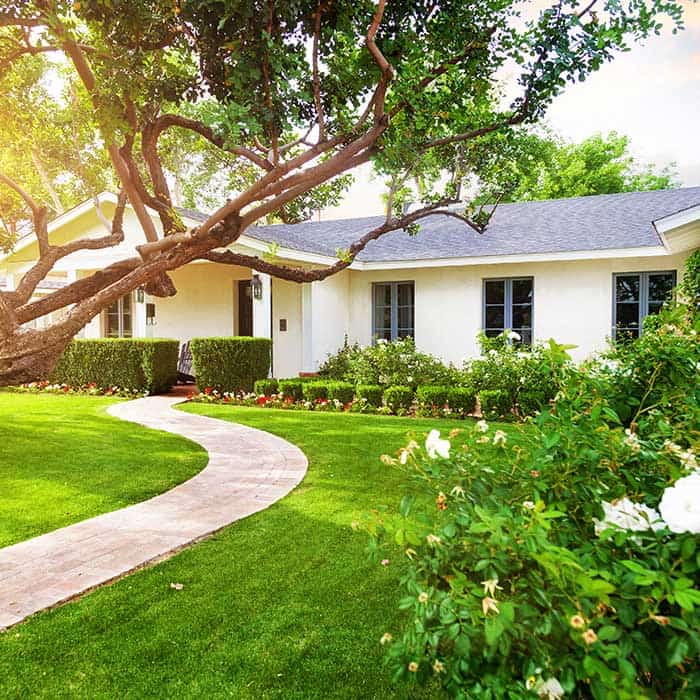 Maintenance Factors to Consider
Fertilizing Your Lawn – Just like any other type of grass, your new sod needs sustenance.  Start off with a standard starter fertilizer and follow the instructions on the package; then fertilize your lawn every month and a half throughout the growing season. Make sure the type of fertilizer is for the correct time of year.
Watering Your Sod –  Watering your new sod is crucial during the establishing period. Water your sod generously during the first day, and then a few times a day for the following weeks. If this feels time consuming, don't worry; you will eventually move to once a day and gradually decrease your watering in due time.
Mowing Your New Grass – Once your sod has had some time to establish, you can start mowing it. When mowing, make sure that you leave most of the height and only cut about a third off of the top. The frequency of your lawn mowing will depend on how quickly it grows, and how you want your lawn to look.
Contact us about our grass, landscape and stone products.
We offer free estimates for all materials and services!